Our Airports
Welcome
As major transport hubs for the Top End and Central Australia, Darwin International Airport and Alice Springs Airport are the gateways to the Northern Territory. Our airports offer premium advertising opportunities and a captive audience of up to 2.7million passengers each year (pre-COVID).
Digital and traditional advertising mediums are available throughout the terminals in high dwell, high traffic areas to maximise campaign exposure.
After a challenging time for the aviation industry Airport Development Group, owners of Darwin International & Alice Springs Airports, is seeing a steady increase in flights and passengers, approaching pre-COVID numbers.
*Source: ADG Travel Intention Survey November 2020
A recent survey* showed 96% of Territorians intend to travel, with 86% intending to fly.
Our Airports
Why advertise with us?
Up to 2.7million passengers per year captive audience
Major gateways to the Northern Territory - Darwin & Alive Springs
Premium advertising assets including the Northern Territory's only large format digital roadside billboard
85% of business travellers see advertising at multiple touch points*
85% would respond to an airport advertising message*
90% advertising awareness in an airport environment*
*Source: 10 Reasons Why Airport Advertising Works JCDecaux
Darwin International Airport
Visitors to the NT
45% - Holidays
34% - Bussiness
17%- Visiting Friends and Relatives
4%- Other
*Sources: Tourism Research Australia Tourism Forecasts 2019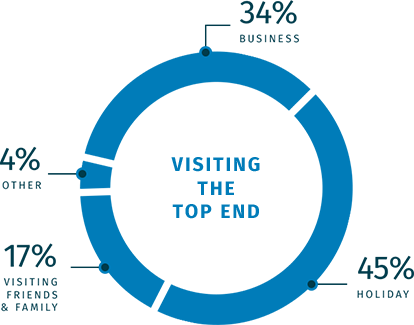 What activities did they do?
Eating out and dining
73%
*Sources: Department of Tourism, Sport and Culture Regional Factsheet YE December 2019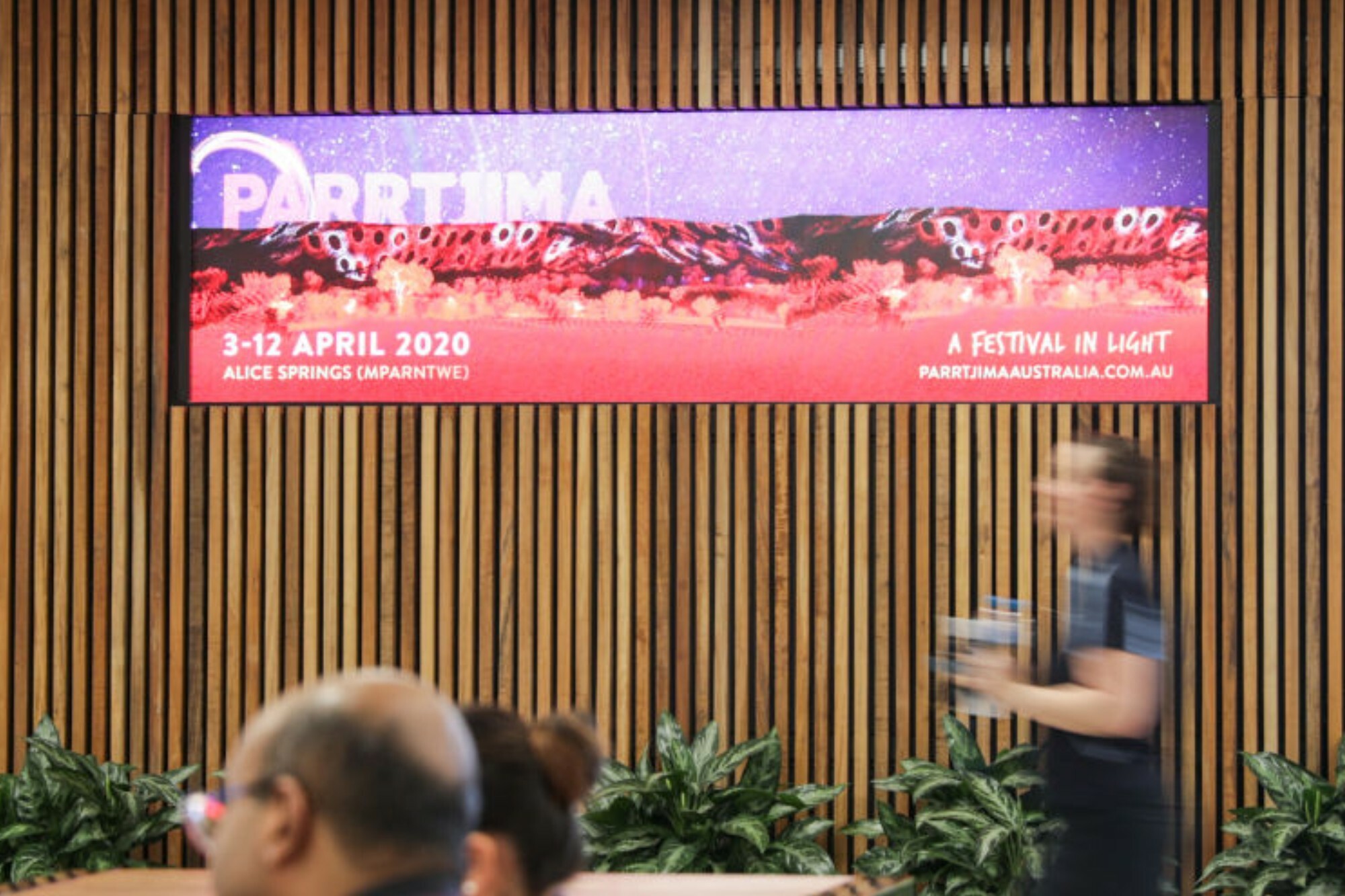 Media options
Digital
High definition LCD and LED screens will make your message dance with either static of animated content. 
Digital sites have the flexibility to create targeted campaigns to specific audience segments.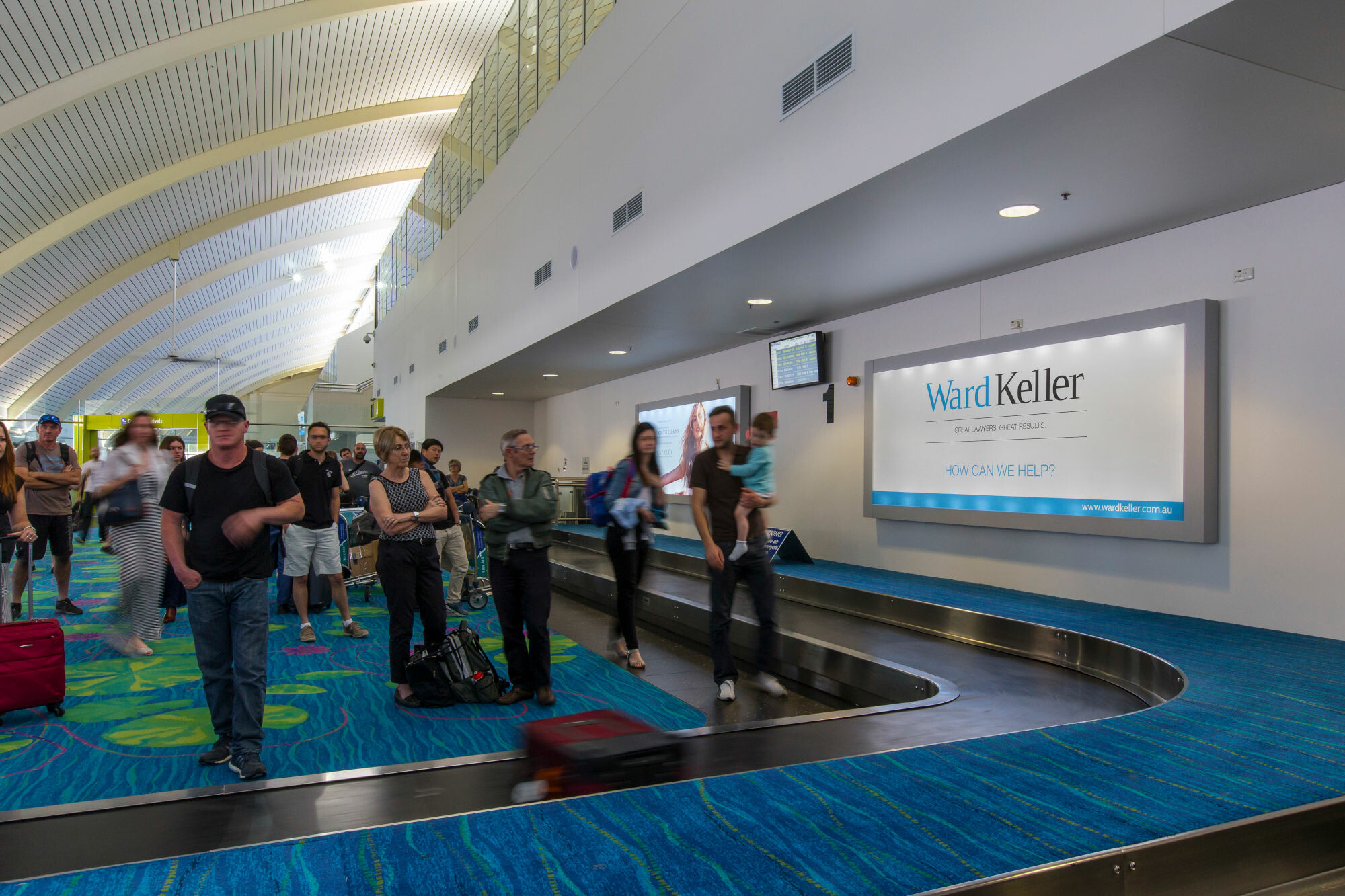 Media Options
Lightboxes
As passengers wait to claim their baggage, their eyes (and attention) wander. Take advantage of the high dwell time in baggage reclaim areas with static lightbox advertising.
Lightboxes give clients a 100% share of voice.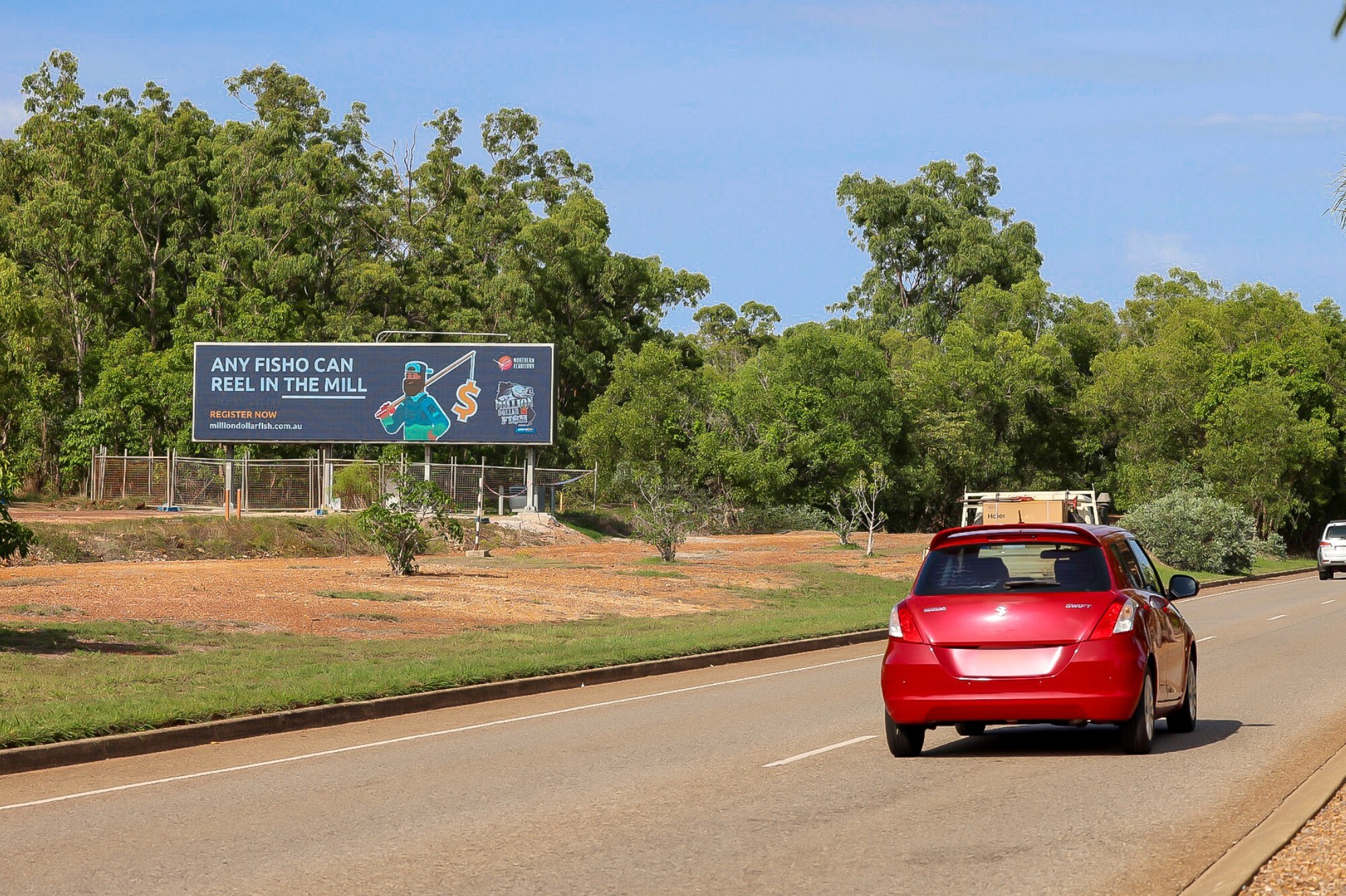 Media Options
Billboards
Create a big impact through our large outdoor billboards capturing both inbound and outbound passengers to our terminals.
Darwin International Airport has the only large format digital billboard in the Northern Territory.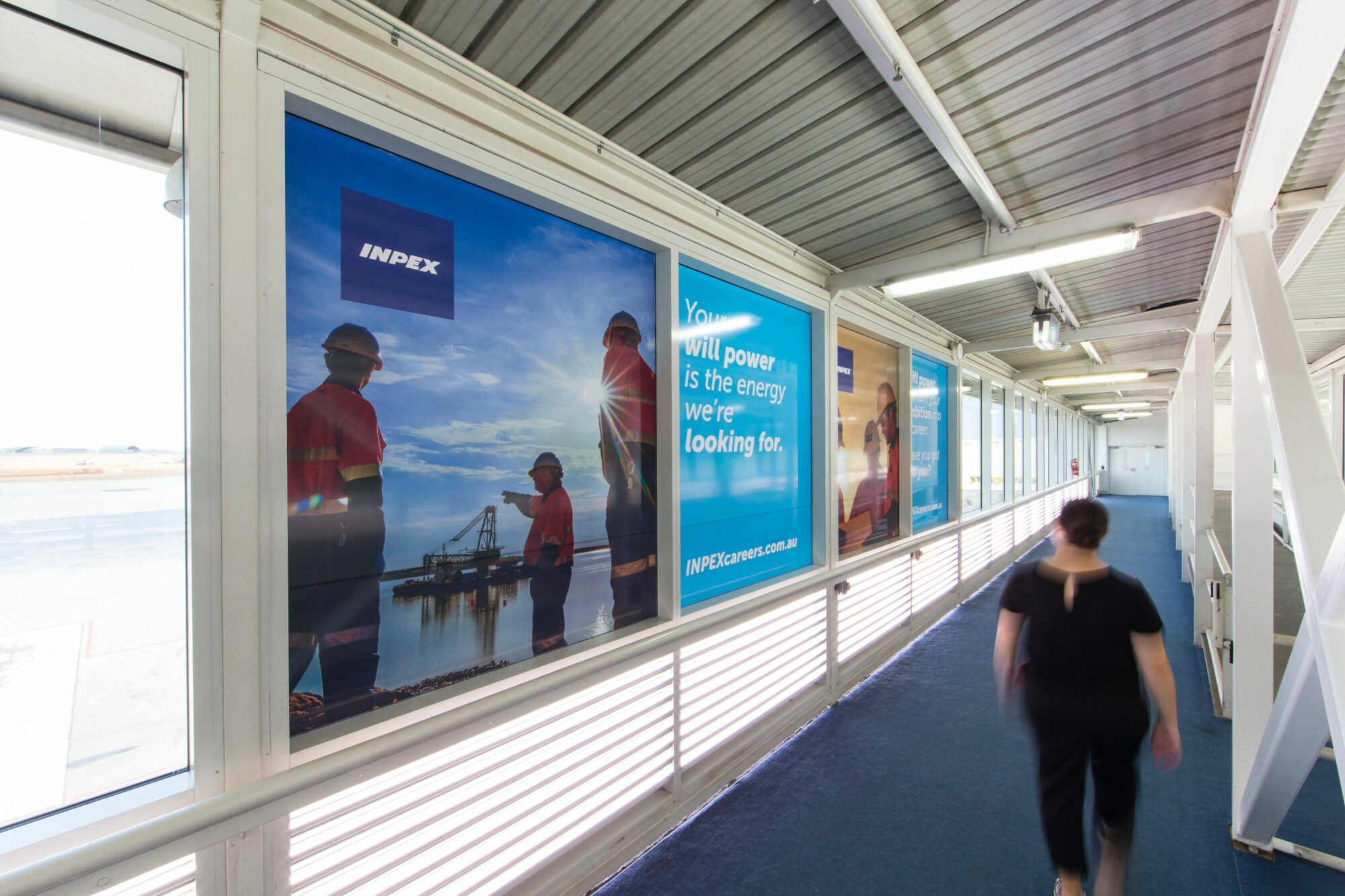 Media Options
Ambient
Larger than life, Ambient advertising makes a lasting impression, with sites strategically placed at multiple points throughout the terminal to maximise brand presence, frequency and impact.
46% of customers are aware of airport advertising.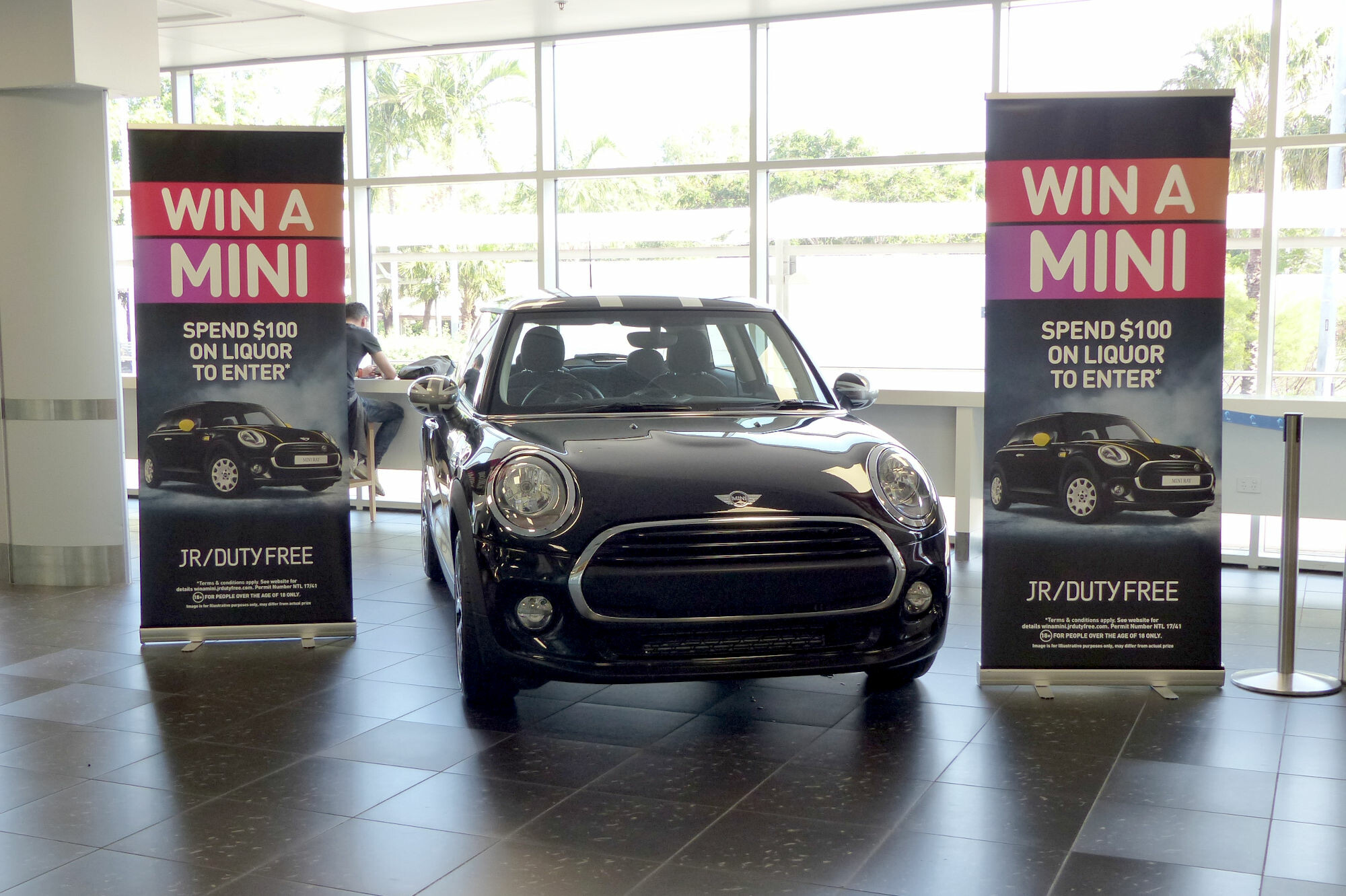 Media Options
Activations
Bring your campaign to life and enhance passenger experience by installing an activation in our terminal. Spaces are available to target arriving or departing passengers or both.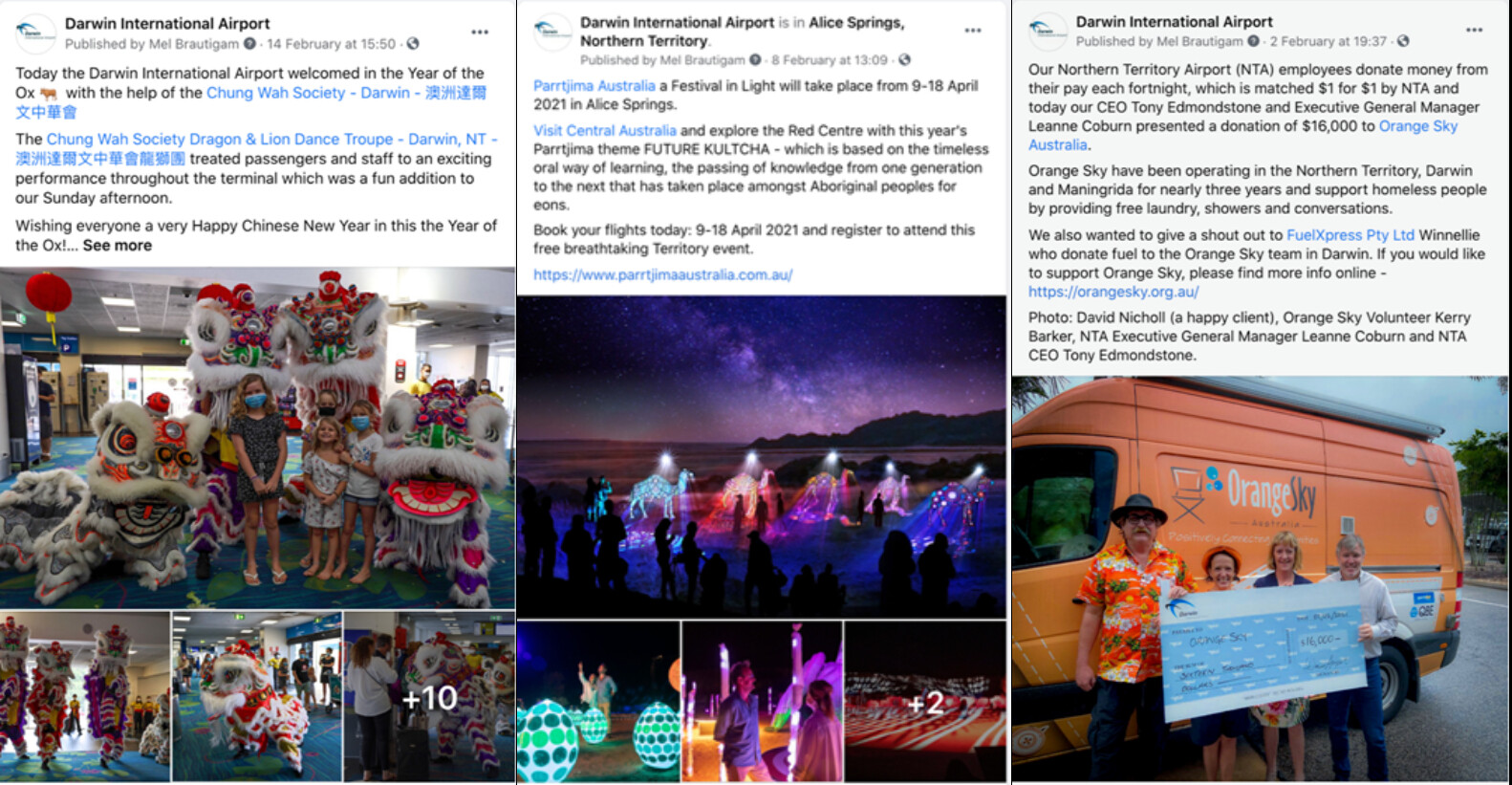 Media Options
Social Media
Compliment in terminal campaigns and increase market reach with our airport social media platforms. Ask how we can support your terminal marketing campaigns.
Darwin International Airports Facebook monthly reach close to 0.5 million